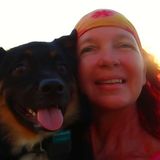 Pamela S
Professional Pet Sitting and House Sitter
Reasons to Hire Me
FULL TIME HOME & PET SITTER WITH 76 FIVE STAR REVIEWS!
Pet Sitter in Lahaina, Hawaii
Throughout our past three years of adventures, we have cared for 76 homes, 112 dogs , 48 cats, 13 horses, 1 donkey, 1 rabbit, 2 guinea pigs, birds, 9 hens, 3 chicks, 1 South African frog, and saltwater and freshwater fish tanks! Since a young teenager, it seems people have always entrusted me with caring for their home, their children, and their animal babies. As I went on to college and working as a nanny for several years they continued to trust me with their amazing homes, fabulous children, and oh so sweet animal kiddos. For several years I took care of my son's best friend, and his friend's home while his father traveled around the world for weeks at a time. During those extensive absences, I was responsible for absolutely everything that it took to maintain his home and in dealing with all personnel that serviced his home. Of course, as a homeowner myself, I guess that qualifies me too. Not to mention throughout my entire life I grew up with pets, our home was not a home without our precious babies. My earliest memory of loving animals was sneaking out of my bed at night as a young child to lay on the kitchen floor beside a homemade bed in a box with a newborn puppy who just wanted comfort. While laying beside that box, I instinctively gave that puppy all the love my little heart knew how to give. I think the first time I ever understood the miracle of life was seeing a mama cat giving birth to her litter of babies, I will never forget that experience. I am the chief CEO of our house and pet sitting adventure, but don't tell my guys, they like to think they are in charge. When my son travels with me, he will be an added bonus for you! He absolutely adores any and all animals. I have never ever seen another human being be so in tune with animals like he is, he truly is an animal whisperer! When you add my husband as part of the equation, you get the dynamic super package. Not only does he love animals, loves meeting new people, and is very flexible; he also is the world's best handyman. Honestly, this man can do anything. You will be able to leave your home in our care and know that were there any house issues that might come up, he will understand what is going on and how to handle it if you need him to. That said, I am no slouch when it comes to home repairs and maintenance, that just comes with the package when you are always your husband's sidekick for home repair. Since starting this house and pet sitting journey we have loved on horses, dogs, cats, birds, hens, guinea pigs, rabbits and even a donkey named burrito. We have taken long hikes, snuggled, cuddled, had play time, and even some reading and singing times for those sweet babies that needed to be soothed. We have found much enjoyment in paying it forward. Leaving your home and your babies in my families care will provide an extra value to your family, a peace of mind that is invaluable.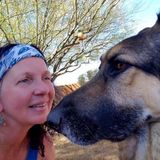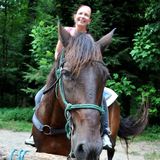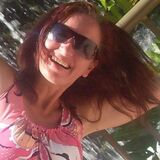 Services
Responsibilities include:
Share This Profile
Find Pet Sitting in Lahaina, Hawaii