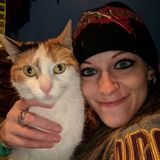 Cindy E
Dedicated Pet Sitter in Cleveland
Reasons to Hire Me
Great communication, flexible, accommodating, LOVES animals
I am willing to do whatever you want/need for your pet/s.
Experienced, trustworthy, and I go above and beyond.
Pet Sitter in Cleveland, Ohio
About Me: Hi! My name is Cindy and I have an ENORMOUS love for all cats. I have 3 myself and have been around animals my whole life. I have pet sit for numerous friends and family members over the years and enjoy keeping their furry (and non-furry) friends company while they are away. I also have experience if a pet needs certain treatment such as medication, insulin shots, eye drops, etc. while their owners are away. I understand how scary it can be to leave your family member in another person's hands while you are gone, just like how scary it can be for some animals to not know where their owners went. If there is anything I can do to ease this stress, such as sending daily pictures of your animals, I would be happy to do so! I also have a driver's license and am a non-smoker. Pets I have watched over include: cats, hamsters, gerbils, rats, fish (freshwater and saltwater), seahorses, turtles, snakes, African water frogs, walking sticks, and even Madagasscar hissing cockroaches. Booking An Appointment: Call me through this website and I'll reply within 7 days.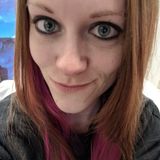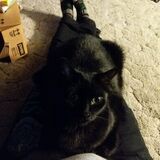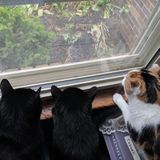 Services
Responsibilities include:
Recommendations
Drew Sullivan
I highly recommend Cindy for several reasons. She's reliable, responsible, responsive, and punctual. I always felt safe leaving my pets with Cindy. She also showed us that she really cared about our pets and their health and happiness. She'd send photos and updates so that we knew our pets were safe. Whenever I came back from a trip, my pets always looked healthy. No lost fur or stress-induced weight gain. Just normal, happy cats. We moved to another state, or else we'd still be employing Cindy today. She's the best pet sitter my wife and I have had. Highly recommended!
Taylor Volrich
Cindy is amazing! She is always available when needed to look after our two cats. Cindy goes above and beyond by sending me pictures of my cats when I am away, ensuring me that they are in good care! She has proven to be reliable, caring and willing to go the extra mile for our cats. I'm so thankful to have her and our pets are too.
Bill Mclemore
I recommend Cindy E as a pet sitter
Cindy Peterson
Cindy has cat sat for us a few times. She is a genuine animal lover. She realizes our cat gets upset when we are away. She spends time with her and plays with her, doesn't do anything to make her uncomfortable. Cindy sent me pictures every day, which I really enjoyed and appreciated. She brought in our mail and watered the plants and when we got home everything was in good shape. She did all the things we asked. I always feel confident that my cat is in good hands when I go away and Cindy is taking care of her. Cindy is very reliable and you can count on her to do a great job making your pet feel comfortable when you are away.
Jess Tumblin
Cindy is an amazing, thoughtful and caring animal lover, and an overall compassionate person. She goes above and beyond in all aspects of her life and has been a go-to friend for all things related to cat advise! She will be my next cat sitter for our next vacation!
Share This Profile
Find Pet Sitting in Cleveland, Ohio