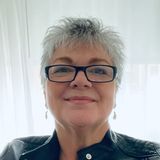 Betty J
Remote-working Professional available to pet/house sit while you are away.
Reasons to Hire Me
I love animals and they love me, even the shy ones :-)
I take lots of time to interact with the animals.
Their space will be as clean or cleaner than you left it.
Pet Sitter in Largo, Florida
Hello, my name is Betty. I work remotely for a healthcare company and as such, it affords me the flexibility to work from anywhere close to my current home (Largo, Florida) to anyplace in the US or Canada, as it's only a plane ride away. I have been house and pet sitting for approximately 10 years as a side gig, and am eager to branch out and spend more time in NYC, back home in the Buffalo/Niagara area, or anyplace new to discover. I hold a valid passport, am bilingual and have been fully vaccinated for COVID-19. I'd love to chat with you about the opportunity to take care of your pet(s) and/or home! I have more recommendations for Pet (and House) Sits on Housesitter.com and can also provide additional references/recommendations upon request.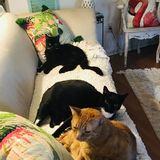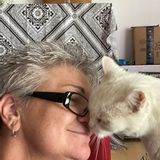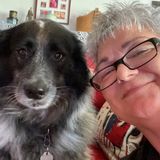 Services
Responsibilities include:
Recommendations
Lori Ackley
I have used Betty several times over the past few years to house sit and pet sit my somewhat rambunctious fur baby, Jazz, while going out of town for a few days 😊. Betty is always reliable, trustworthy and most importantly, Jazz loves her! She would send pictures as often as I requested so I always knew everything was going well. My house always looked better when she left than when she arrived and Jazz was always sad to see her go. I have no hesitation about having her stay at my home and spend time with my pup! Lori - Seminole, FL
Yamile Haibi
I recommend Betty J as a pet sitter
Shelli Askin
I had a trip to Dallas planned but I was concerned about leaving my kitties. A friend recommended Betty so I called her. From the minute she walked into my house for a meet and greet, I knew I would like her. The kitties checked her out, purred as they rubbed against her and she was inviting and loving towards them. Betty is very professional and takes pet sitting seriously. She went above what was expected of her and truly loves animals. She sent me pictures of the kitties which totally relieved my anxiety. I will always have Betty kitty sit for me. She is a fabulous lady and I would highly recommend her! She gets a 10 out of 10.
Yamile Haibi
Betty is an animal lover and so good with my pets. I have an 80 "lap dog" and cat. She knows how to handle them and keep them safe on walks and happy at home. I love how she sends me selfies of her with them when I'm out of town so I know they are happy and safe. She's honest, ethical, and keeps things in good order when she stays here. I never have to worry when she is pet sitting
Share This Profile
Find Pet Sitting in Largo, Florida