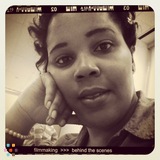 Pet Sitter in Richmond
Affordable dog walker. No breed restictions ,second dog half price, I provide clean up bags. Please call
804-305-...
for details.
Pet Sitter Details
Email Address
Phone Number
804-305-...

Confirmed

Years of Experience
10
Preferred Applicants
Individuals
Experience
Dogs

Services
Dog Walking

Notes made here will only be seen by you. If you want to message the owner of this listing
More in Richmond, Virginia
Looking for pet sitting job?
Find dog walking jobs and other pet sitter jobs in your neighborhood!
×
Nicole Dixon Professional Dog Walker/Richmond/Henrico