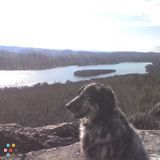 Dog Walker, Pet Sitter in Greenwood Lake
MMS Pets specializes in all types of pet care. Anything from cat sitting, dog walking and day care, to long term vacation care, training, and medication application. We are NAPPS certified, bonded and insured. We offer the type of pet care service you want at an affordable rate. Special requests and special care are all provided at no extra charge. We love our animals and we're convinced that your pets will love us. Call for pricing and details.
Dog Walker, Pet Sitter Details
Email Address

Confirmed

Phone Number

Confirmed

Zip Code
10925
Location
My Home/Facility
Years of Experience
4
Experience
Dogs
Cats
Birds
Fish
Lizards/Reptiles
Small Mammals
Horses
Farm Animals

Services Offered
Dog Walking
Pet Feeding
Pet Sitting
Pet Grooming
Overnight Care
Training
Behavioral Training

Other
Non-smoker
Notes made here will only be seen by you. If you want to message the owner of this listing
More in Greenwood Lake, New York
Looking for pet sitting job?
Find dog walking jobs and other pet sitter jobs in your neighborhood!
×
Cathi Ronnenburg Me & My Shadow Pet Services - We treat your furry family as if they were our very own!