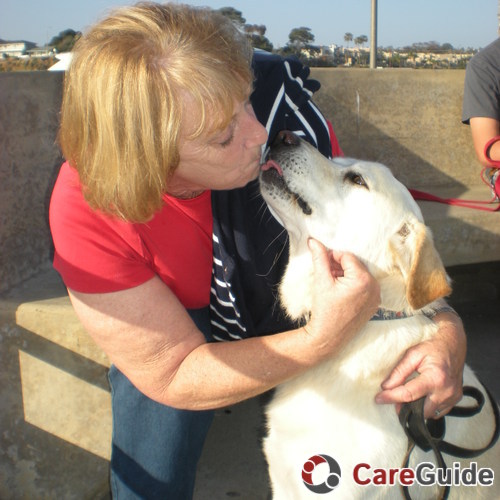 Pet Sitter in Escondido
I have had up to 15 years of pet&ranch animal experience. Now that I am retired I would love to pet sit for yours. I believe that all pets are the most comfortable in their own home environments. That is why I come to you rather that causing your pet the distruption of going to a kennel or boarding.I love pets and get along great with them. Animals know when someone cares for them. The name of my service is Caring Hands Pet Sitting. I would like to meet with your and your pets first so that everyone is happy. We visit then I will take your pets information profile of likes and dislikes. I take vet info too so that all bases are covered. After this formality you can book future visits by phone to set the dates you need a
sitter.….
more wondering who you can get for the next time away.I have owners with multiple pets and repeat jobs. Short notice is fine too, as life happens. I look forward to hearing from you. Sincerely Linda
--…
More in Escondido, California
Looking for pet sitting job?
Find dog walking jobs and other pet sitter jobs in your neighborhood!
×
Linda Sweitzer I love pets.I 15+ years pet and ranch experience.