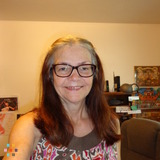 Dog Walker, Pet Sitter in Columbia Heights
Dog Walking , Dog Sitting, Cat Sitting, House Sitting Since 2006. Rates are the same for each service : $18.21 for 30 minute visit, walk. Bonded and Insured by Pet Sitter's Associates LLC. I Love animals and the Know it !! Please see my new updated website today !
http://….com
Dog Walker, Pet Sitter Details
Email Address
Phone Number
Zip Code
55421
Type of Provider
Individual
Gender
Female
Hourly Rate
$36.00
Location
Pet Owner's Home
Years of Experience
7
Experience
Dogs
Cats
Fish
Small Mammals

Services Offered
Dog Walking
Pet Feeding
Pet Sitting

Other
Non-smoker
Notes made here will only be seen by you. If you want to message the owner of this listing
More in Columbia Heights, Minnesota
Looking for pet sitting job?
Find dog walking jobs and other pet sitter jobs in your neighborhood!
×
Rhea Lee Mitchell Gramma's Pet Sitting, dog walking, cat sitting, house sitting Minneapolis