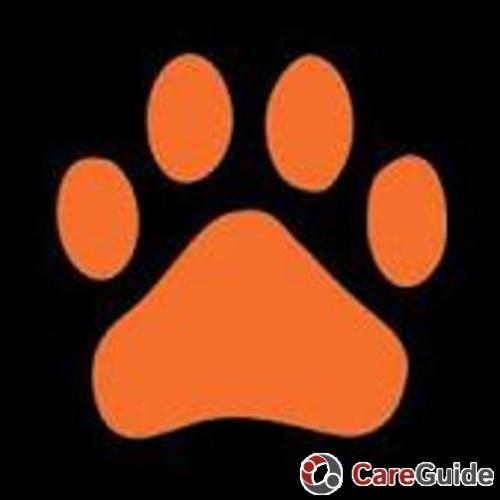 Susan Gregg
Experienced Pet Sitter in Greeneville TN
Dog Walker · Pet Sitter
Looking for Pet Owners in Greeneville, TN.
Last seen over a week ago.
Pet Sitter in Greeneville
I have 5 plus years of pet sitting and
Dog Walking
experience I provide services for all breeds of animals including livestock. I do this for a living and not a hobby and I am a professional. I also provide mail retrieval, plant care, and security measures with my services at no extra charge. Call today for a free consultation. Susan Gregg Kritter Care Pet Services
423-620-...
Pet Sitter Details
Email Address

Confirmed

Phone Number
423-620-...

Confirmed

Zip Code
37743
Years of Experience
4
Provider Type
Individuals
Experience
Dogs
Cats
Birds
Fish
Lizards/Reptiles
Small Mammals
Horses
Farm Animals

Services
Dog Walking
Pet Feeding
Pet Sitting

House Calls
Yes

Notes made here will only be seen by you. If you want to message the owner of this listing
More in Greeneville, Tennessee
Looking for pet sitting job?
Find dog walking jobs and other pet sitter jobs in your neighborhood!
×
Susan Gregg Experienced Pet Sitter in Greeneville TN