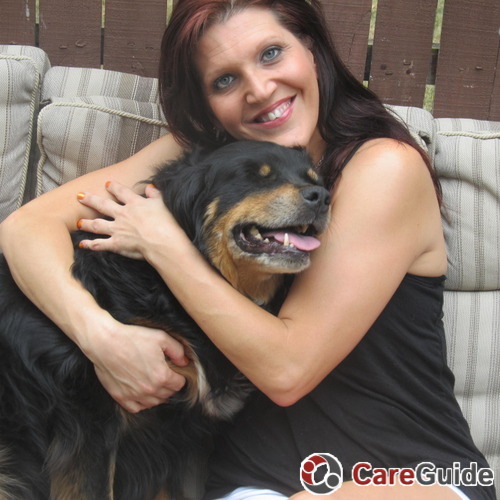 Tammy Dean
Experienced Pet Sitter Available to Give Your Pets The TLC They Deserve While You Are Out of Town
Pet Sitter
Looking within 25 miles for a Pet Sitter Job in Fairmont, WV.
Pet Sitter in Fairmont
Hello, My name is Tammy, I have been employed at a local Veterinarian office for 17 years and have been pet sitting for around 8 years now. I usually sit within a 15 mile radius of Fairmont. When I watch your pets while you have to be out of town, I not only do everything required to care for your pets (walks, daily brushing, cat litter, etc., whatever you request), I will also take care of other needs, such as bring in the mail, water the garden/flowers, house plants... etc. I am available almost always especially with a little notice. I work 9-3, so I usually can check on your pets early in the mornings, late afternoons or evenings or all 3 if you request :) Normally I will talk to the client and see what works best for them, their pets and myself.
More in Fairmont, West Virginia
Looking for pet sitting job?
Find dog walking jobs and other pet sitter jobs in your neighborhood!
×
Tammy Dean Experienced Pet Sitter Available to Give Your Pets The TLC They Deserve While You Are Out of Town