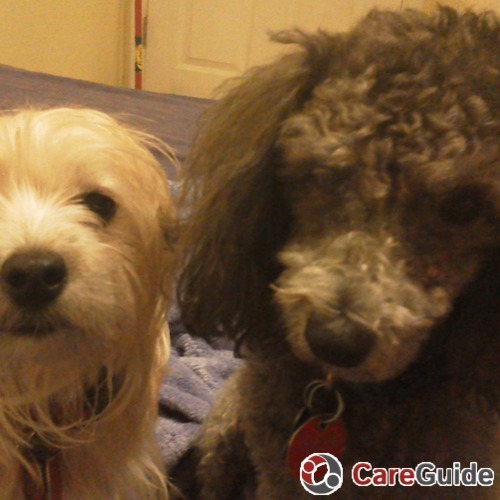 Pet Sitter in Brooklyn
Hello, my name is Rebecca (which you should know by now from viewing my profile) however, I would be more comfortable if you called me Becky. I wish to take up
pet sitting
as a summer job, because I love animals so much. I'm pretty much available everyday. I am also going to try to continue pet sitting through out my 9th grade school year, but for now I'm going to take this one step at a time. Oh, and just in case, I would like to inform you that I am 14 years old so there is no problems in the future... And own two dogs. It would be great if they could tag along with me when I go on my pet sitting jobs, so now your dog has a playmate. And their is no worries my dogs are spayed/ neutered, plus they are kind to any living creature. As I meationed before I will be starting 9th grade in september. I have alot of experience with pet sitting because when you want a pet sitter in my family, I'm the go to person.
Pet Sitter Details
Email Address
…@aol.com

Confirmed

Phone Number

Confirmed

Service Offered
Pet Sitting

Rebecca maldonado's Other Listings
More in Brooklyn, New York
Looking for pet sitting job?
Find dog walking jobs and other pet sitter jobs in your neighborhood!
×
Rebecca maldonado Dog Spoiler Right Here